Paid porn websites Here is a detailed explanation of adult time.
It can longer be called Netflix in the overseas porn industry "ADULT TIME "
ADULT TIME How to join
Let's get started now.
There are porn videos that captivate you.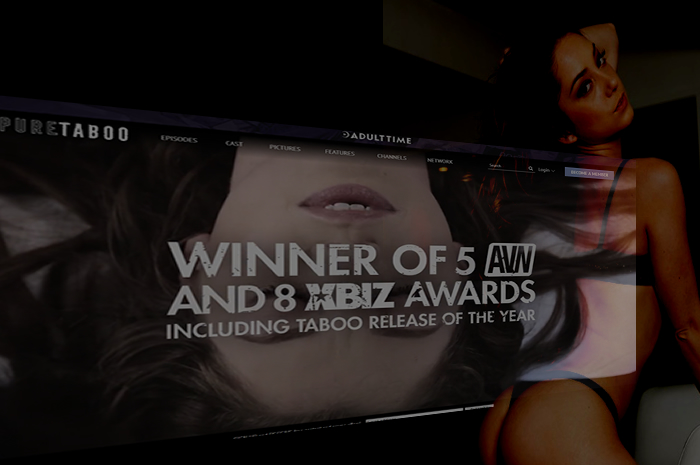 This article describes how to join the ADULT TIME adult time, a paid pornographic video site that has created a new sensation on the earth and is currently receiving a great response around the world. Joining this great porn site "Adult Time", which has made a huge leap forward with the overwhelming content volume of over 50,000 titles, is extremely easy. It takes about 2 minutes to complete. * Of course, you can also join from Japan.
Please prepare one credit card (debit card is also OK)
step 1

1. Access the top page of ADULT TIME and click "START YOUR TRIAL".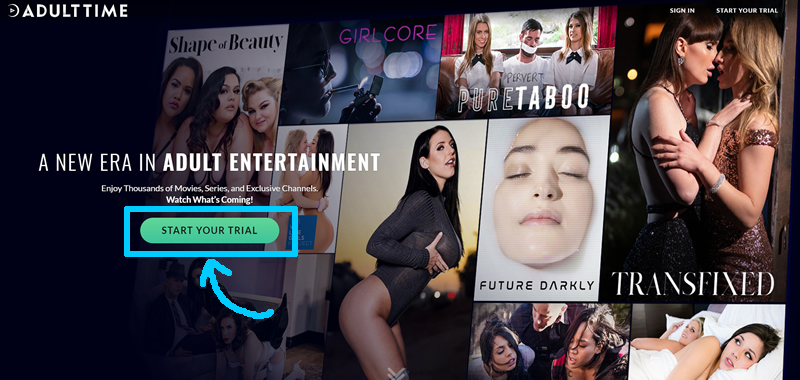 2. Next you need to create your account first.
It is an item of "Step 1: Create your account" at the top of the page. Enter your email address and password here.
There is no problem with free emails. I guess the password should be between 8 and 12 characters.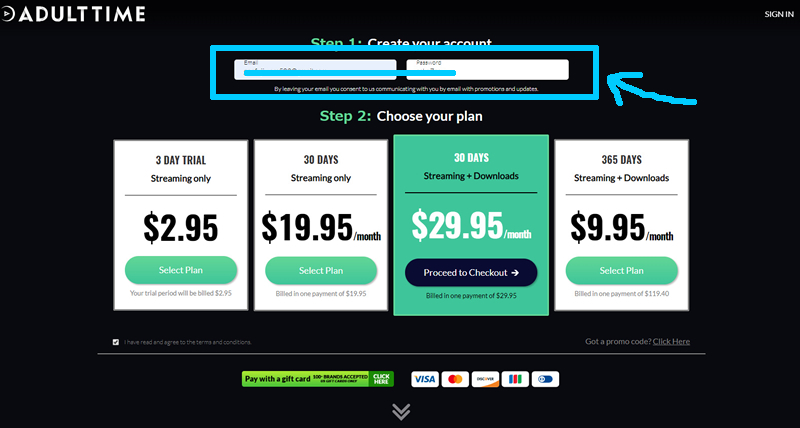 3. Next, select a membership plan.

There are four types of membership plans: 3-day trial subscription "3Day Trial", 30-day streaming only "Streaming only", 30-day streaming + download "Streaming + Downloads", 365-day streaming + download "Streaming + Downloads" .
* Streaming is a method of playing videos on the site of adult time on the spot. This is not a way to download videos to your own computer. In other words, if you select a streaming-only membership plan, you will only be able to play and watch videos on the spot, but you will not be able to save them by downloading. (However, the fee will be reduced accordingly)
Enter a promo code through this website to join at a discount!
* Please note that this is only for the "30-day plan" and is not applied to other membership plans.
Click the link "Got a promo code? Click Here", "Do you have a promo code? Click here" at the bottom right of each rate plan item.

Enter "deepsm" in the promotion code input field. Then click the button labeled "APPLY".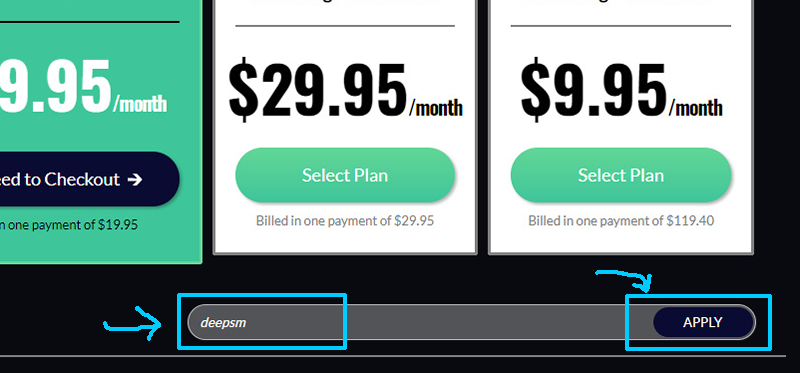 You should see the following screen.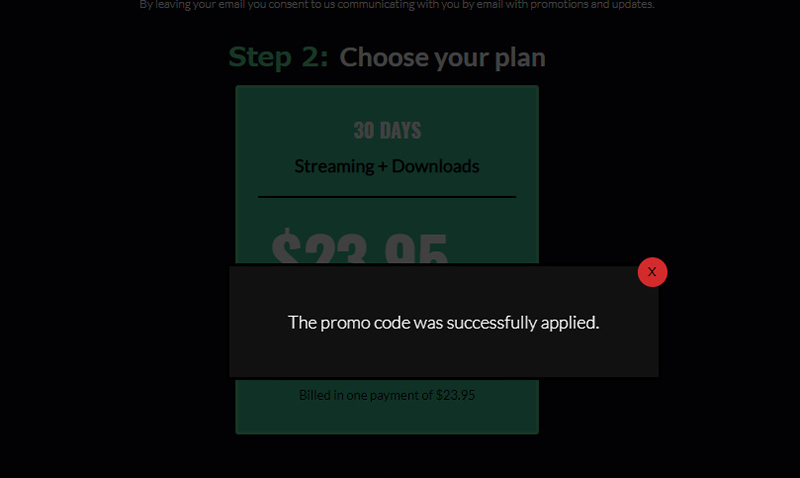 "The promo code was successfully applied.
Click the red button with a red circle to apply the promo code and you will be able to subscribe for $ 23.95 from $ 29.95 for 30 days.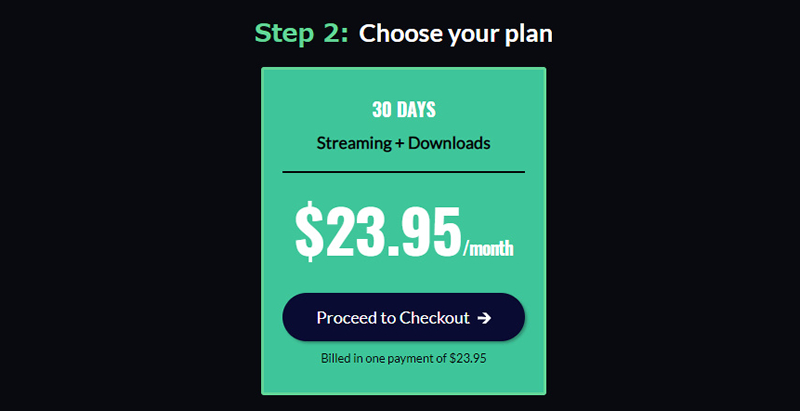 * However, the discount price is applied only for the first 30 days. After the first 30 days, the next automatic billing will result in a normal membership fee of $ 29.95.
Next, check the radio button "I have read and agree to the terms and conditions."

Step 2

4. Next, click the button "Proceed to Checkout Proceed to Checkout".
The screen switches here.
The following page will be displayed, so "Enter credit card information".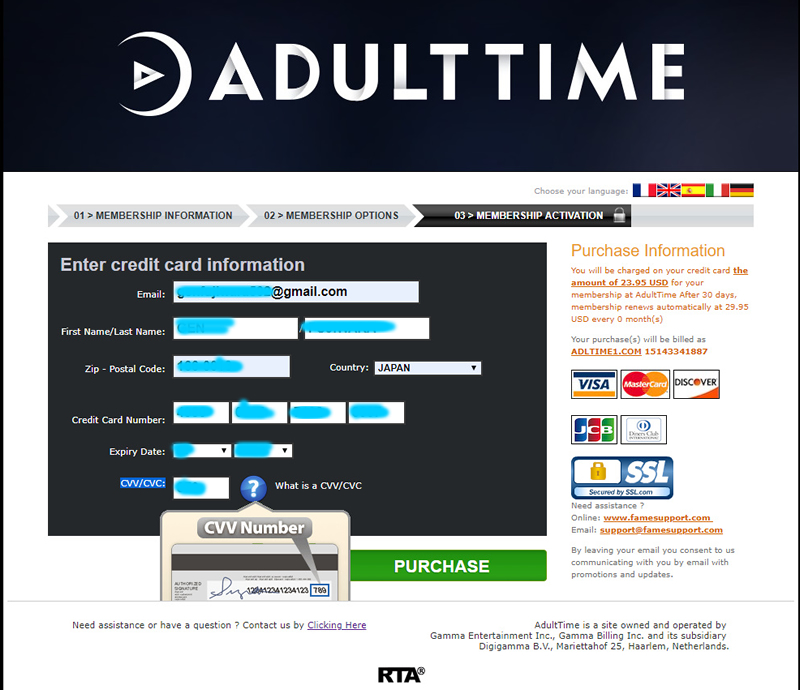 ・ "First name Last name" can be entered in uppercase alphabet as it is written on the credit card.
・ "Zip Postal code" is a postal code.
・ Select "JAPAN" for "Country country". (If you access from Japan, it should be from the beginning.)
・ "Expiry Date expiration date" is the expiration date of the credit card (the first is the month, the second is the Christian era)
・ "CVV / CVC:" is a credit card authentication code. The last three digits on the back of the credit card.
Make sure there are no mistakes, and finally click the "PURCESE Purchase" button.

5. If the settlement is completed successfully after a few seconds, you are successfully enrolled!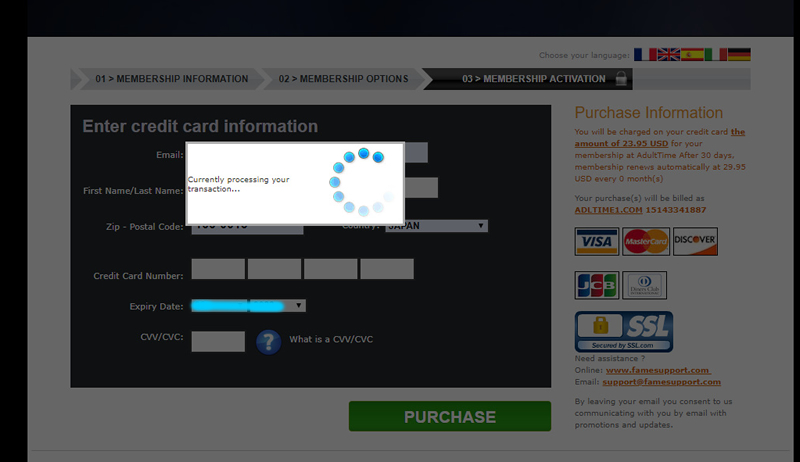 The screen switches and the following page is displayed.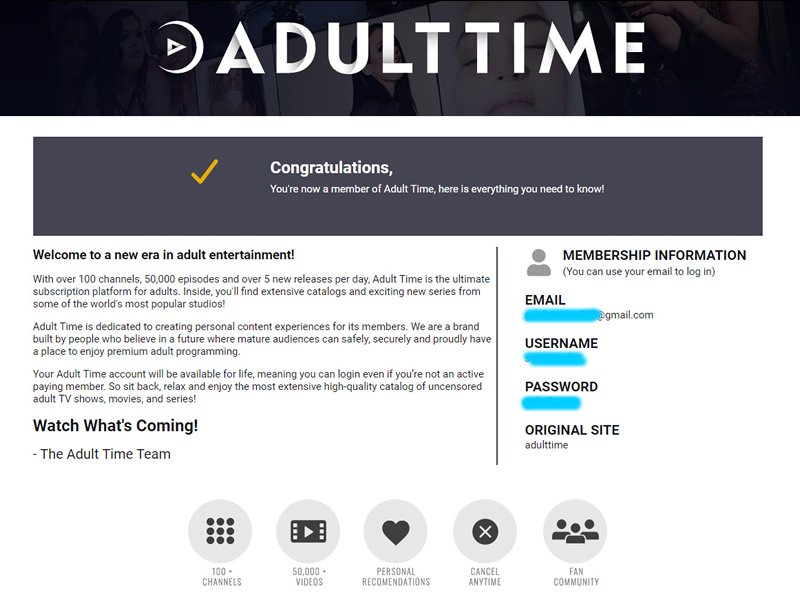 And you will also receive a notification of your membership completion from your registered e-mail address from the following two "ADULT TIME Adult Time". please confirm.
The first notification contains basic information about joining "ADULT TIME", and the next notification contains "Your username and password".
(The username is created automatically, so when you log in, use this username to log in.)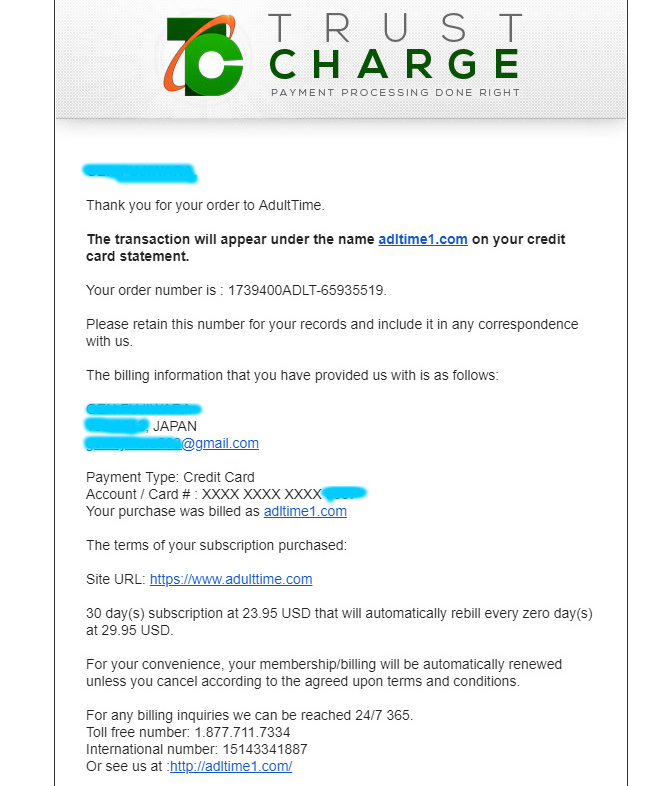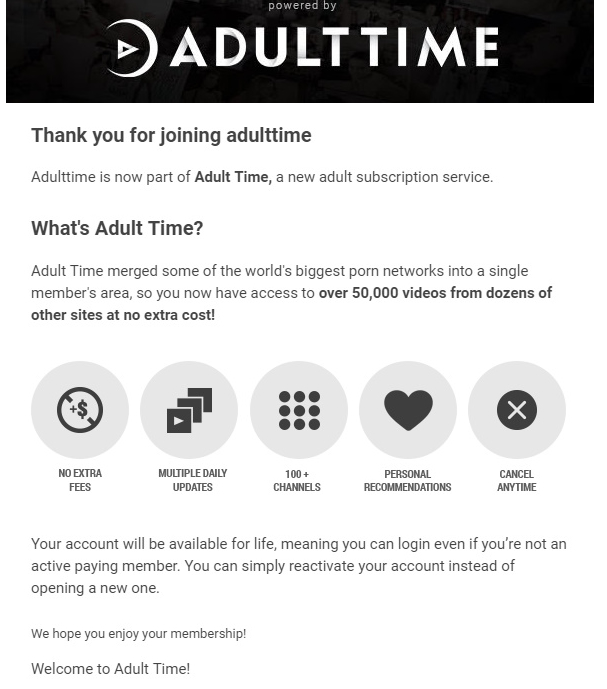 Now, click the "GO TO ADULT TIME NOW" button at the bottom of the page to enjoy the video.
Sensual, fantastic, and great story. It is packed with original and exciting adult movies that overturn the concept of overseas pornographic videos. The contents are endorsed by me, "Ranmaru". If you are not satisfied with this site, you can say that there are no longer any overseas pornographic sites to join. This "Paid Porn Site ADULT TIME" will definitely not disappoint you.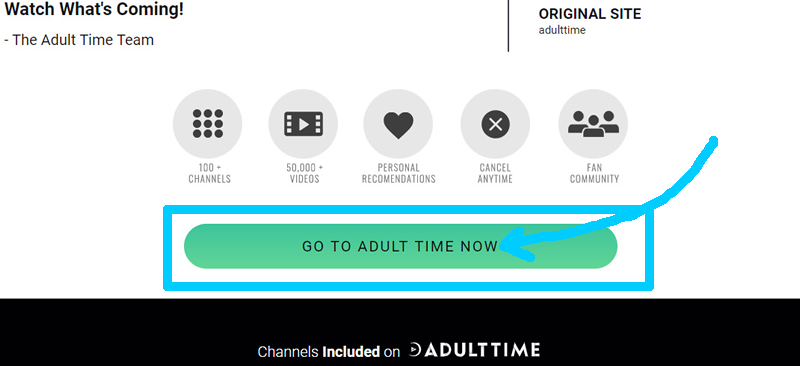 How to cancel ADULT TIME
Adult time has great content, and it's a pornographic site with outstanding reliability, but the "unsubscribe: cancel page" is quite confusing. Most porn sites are designed to jump to the cancellation page with characters such as "Member ship cancel" or "Unsubscribe", but there is no such link in this adult time.
Adult time can be unsubscribed (canceled) from the "Sluddy" link page called "SUPPORT support". Regarding the cancellation page, "fame suppot" is not a specification that executes cancellation processing from the page during adult time, but "fame suppot" which supervises "support & settlement" of many paid porn sites that operate adult time. It is a mechanism that can be canceled from the site.
Such a system (mechanism) is not suspicious. Rather, considering that there is another "own company website" dedicated to it, the system from "member registration to withdrawal processing" is so firm. It can be said that there is a probability. If you want to unsubscribe, you can't be unsubscribed.
Then it is "unsubscribe: cancellation method".


step 1

First, click the link "SUPPOR" at the bottom of the adult time top page.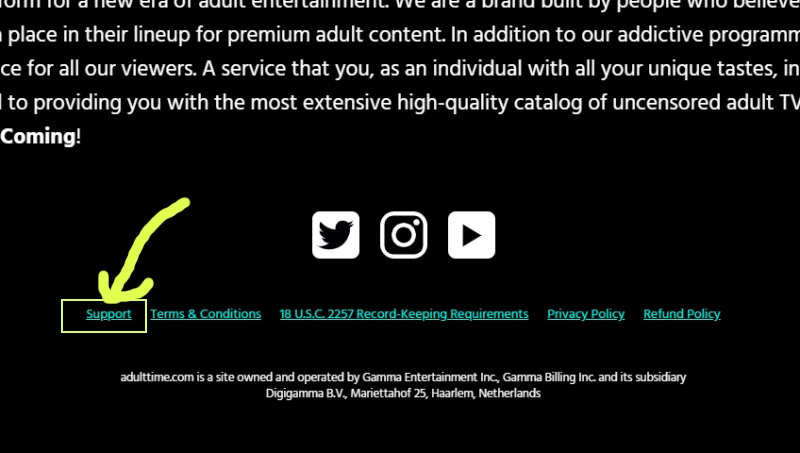 Then a page like this opens.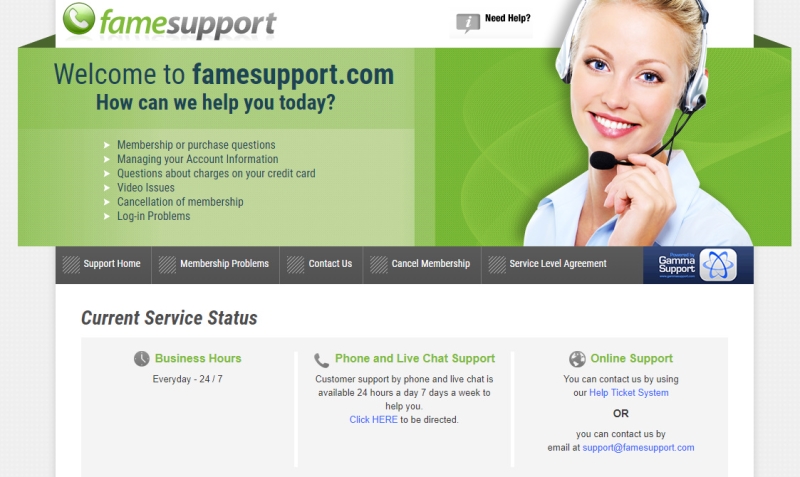 Step 2

Next, click on the link "Cancel Menber ship" in the global menu.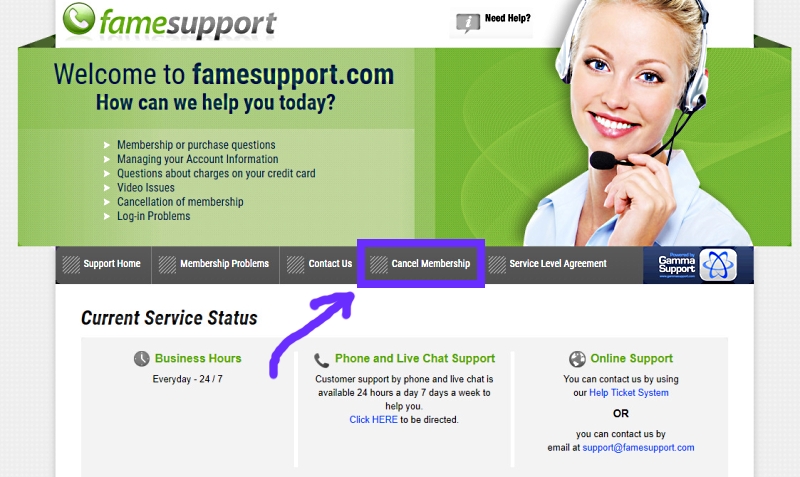 The following page will be displayed. Fill in each item. "* Username / * Password / * Email"
Enter the same username and password that you used to log into Adult Time. Then, enter the "alphanumeric characters" displayed automatically. Finally, click "Submit" to submit.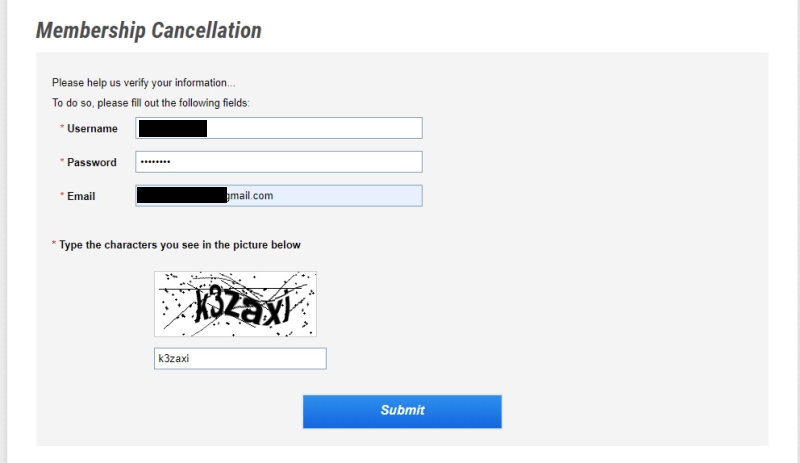 If you enter the correct information, your membership registration information will be found and the following will be displayed. You will be asked why you are leaving or canceling, "Why are you going home?", So select an appropriate one from the pull-down menu here (it doesn't matter which you choose)
Then click "Submit".
(* The image is translated into Japanese by Google Translate)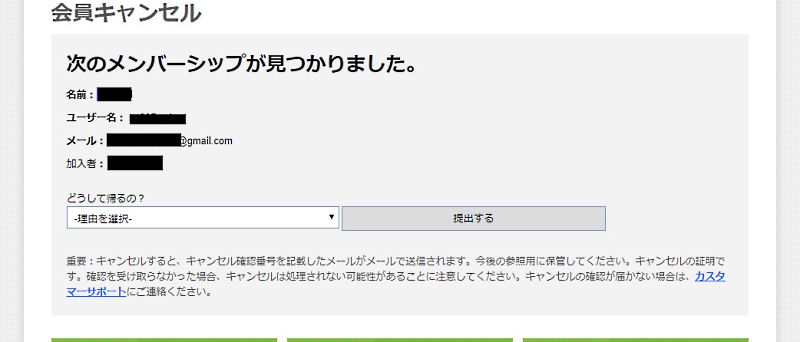 Then the following page will be displayed. "Special offer" is displayed, but ignore it.
Click the button that says "Yes, cancel your membership!"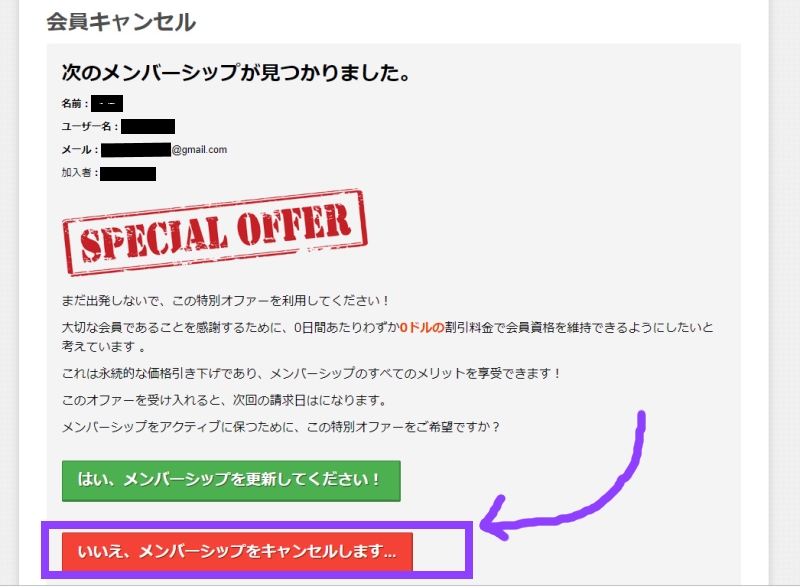 The page switches to the following page, and the "unsubscribe / cancel process" is completed.
You will no longer be able to "automatically debit" your credit card.

When you access the adult time site again, the following page will be displayed automatically, and the screen prompting you to join again will appear.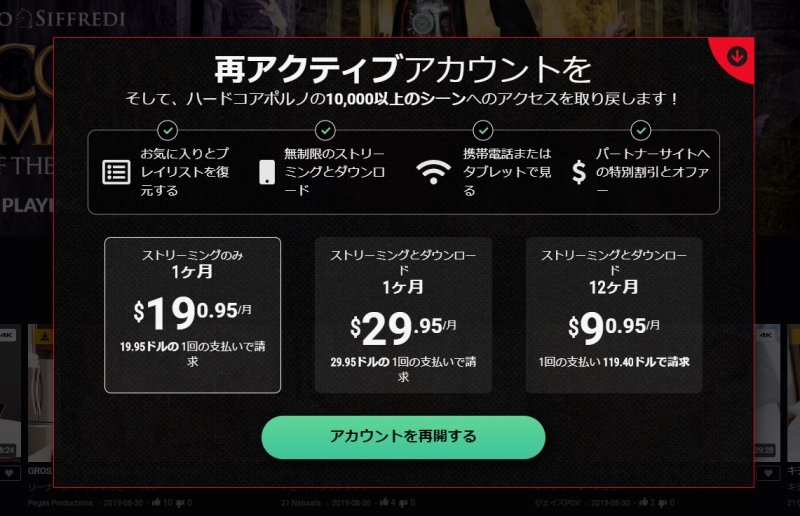 In this way, you can easily cancel and cancel the "ADULT TIME".
Note that this cancellation / cancellation process is basically valid even at the expiration date (close to the end of time).
But adult time is a foreign website. There is a time gap and a time difference with Japan.
So, if you want to withdraw from the membership, you should give yourself some time to cancel at least a few days before. To be on the safe side.
No matter how early you cancel your membership, you can still log in as long as you remain a member and enjoy the content normally. Early cancellation does not necessarily shorten the membership period.
Access ADULT TIME now!
Click here.